Your Chance to Shine and Score Incredible Prizes at the Event of the Year!

Luxury Condo For One Week In Aruba
Grand Prize
Travel cost are not included
Courtesy Stephanie Adams, ASEE Past President
Custom Etched Lowball Glass Set (4 glasses)
Courtesy of Jenna Carpenter. Campbell University, ASEE Immediate-Past President
At your next party, cookout, or holiday get together, enjoy a set of twelve sturdy 8 ounce heavy base lowball glasses. These will feature a custom laser-etched monogram or other design of your choice on one or both sides and will be crafted by engineering students at Campbell University.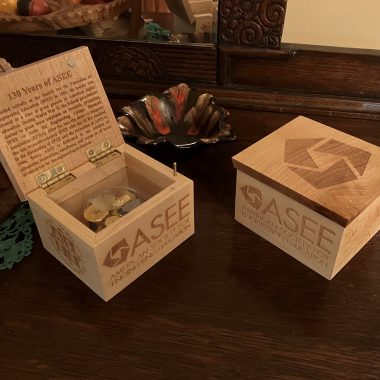 Handmade Music Box
Courtesy Grant Crawford, ASEE President-Elect
Bonvoy Points
Option 1. Do not expire
Option 2. Expire 12/31/23
Courtesy City of Baltimore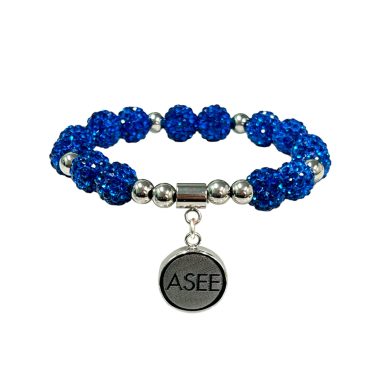 ASEE Keepsakes
Dress with distinction and show your support for ASEE with these beautiful keepsakes.
Custom Bracelets
Gorgeous beaded bracelets with the ASEE Logo on a medallion charm. A group of blue and green beaded bracelets
$100 each