Take a sneak peek at a few of the silent auction items you can bid on and win: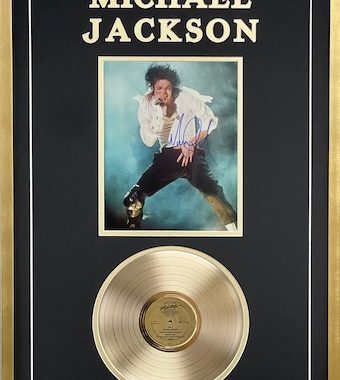 Michael Jackson Gold Record Album Display
Michael Jackson description: Features 11×14 Photo Autographed by
Michael Jackson (d. 6/26/2009), plus a FULL-SIZE 12″ Gold Record
Album, Custom-Designed Matting & Museum-Quality Gold Frame.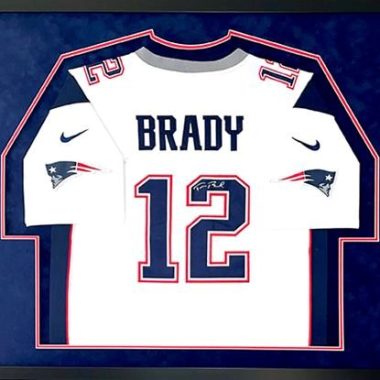 Tom Brady New England Patriots Jersey
Limited Quantity Available – This jersey comes custom-designed in a black frame with blue suede matting and red outline (Patriots Official Team Colors)  museum quality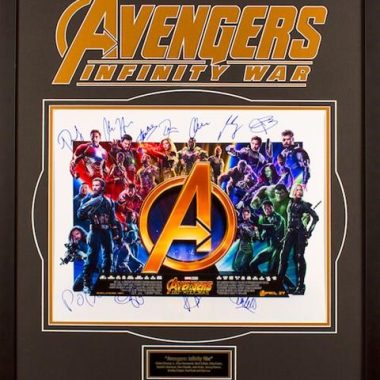 Avengers Infinity War 16×20,
Version A – Charity Fundraising Exclusive Item Limited Quantities Available – (11 Autographs) – This Item Comes Custom Designed With The Avengers: Infinity War Logo Double Laser Cut Into The Matting In Gold On The Black Background. – Museum Quality – Signed by: Robert Downey Jr. (Ironman), Chris Hemsworth (Thor), Mark Ruffalo (Hulk), Chris Evans (Captain America), Scarlett Johansson (Black Widow), Don Cheadle (War Machine), Josh Brolin (Thanos), Jeremy Renner (Hawkeye), Bradley Cooper (Rocket), Paul Rudd (Ant-Man), and Stan Lee (Creator – d. 11/12/2018)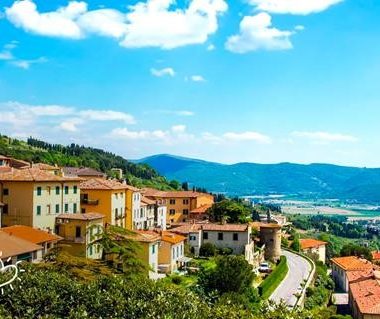 Tuscan Beauty
Fall in love with Tuscany with a seven-night stay for six in an Italian villa in the Cortona countryside
Enjoy a private garden and pool overlooking the rolling hills and valley
Discover the nearby medieval towns of Cortona, Arezzo, and Montepulciano
Tour vineyards and sample world-renowned wines with fresh pairings from the local market
Immerse yourself in Italian art and culture with handpicked experiences from your concierge
Whitney Houston Autograph
Whitney Houston (d. 2/11/2012) – "I Believe In You And Me" – Autographed Sheet Music – All Custom Framed
(Includes Certificate of Authenticity and Officially Licensed Holograms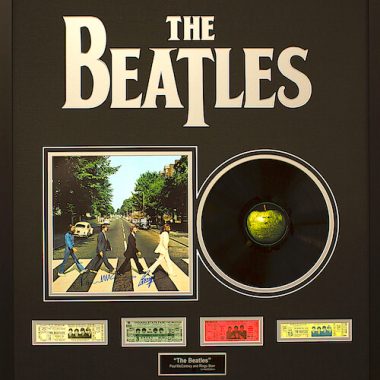 The Beatles Abbey Road Limited Edition
The Beatles – *** Extremely Rare Item *** Limited Edition to Commemorate Their Best Selling "Abbey Road" Record Album – *** This Is Our Best Selling Record Album Of All Time *** This item comes in it's own custom designed imported ornate black frame moulding (solid wood) with double laser cut "The Beatles" Official Logo into the matting in silver on black background, The Official Record Album Cover of "Abbey Road"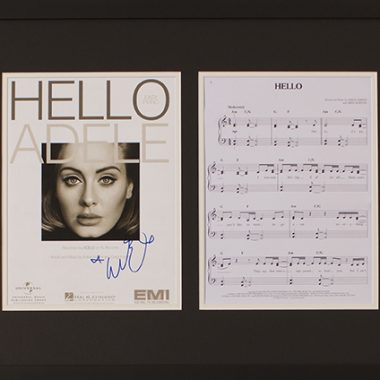 Adele Sheet Music
Adele – "Hello" – Autographed Sheet Music – All Custom Framed
(Includes Certificate of Authenticity and Officially Licensed Holograms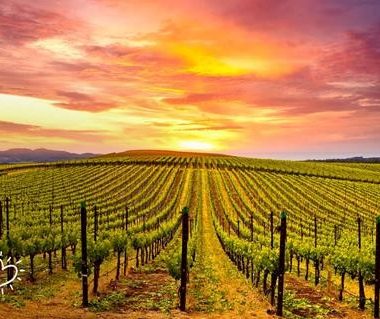 Napa Valley Vineyard
Your Napa experience includes 3 nights for up to 4 guests in a stylish Napa home minutes from Downtown.
Make yourself at home in America's most celebrated wine region.
Embrace outdoor living with a shaded terrace and BBQ Island
Become wine connoisseurs with a chauffeured wine tour included
Celebrate happy hour with a curated cocktail experience provided
Discover Napa's high-end restaurants and wineries minutes away
Benefit from dedicated concierge service and end-to-end trip planning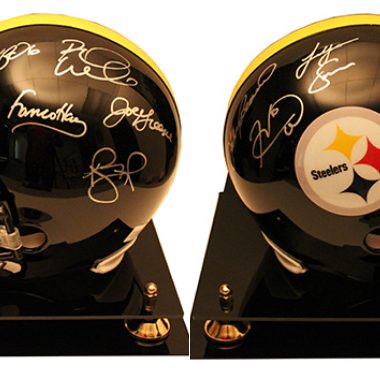 Pittsburgh Steelers Legends Official Full Size NFL Football Helmet
Includes Custom Designed Display Case and
Nameplate – Autographed By 10 Steelers Legends – Terry
Bradshaw, Ben Roethlisberger, Lynn Swann, Jerome Bettis, Hines
Ward, Le'Veon Bell, Troy Polamalu, Franco Harris, Mean Joe
Greene and Rod Woodson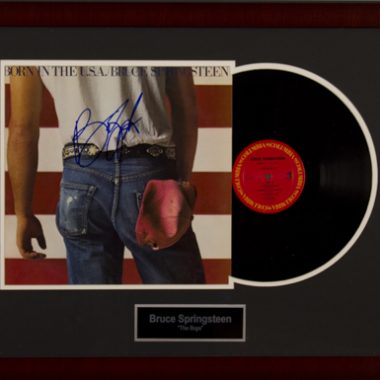 Bruce Springsteen – "Born In The U.S.A."
Autographed Record Albums – All Custom Framed
(Includes Certificate of Authenticity and Officially Licensed Holograms)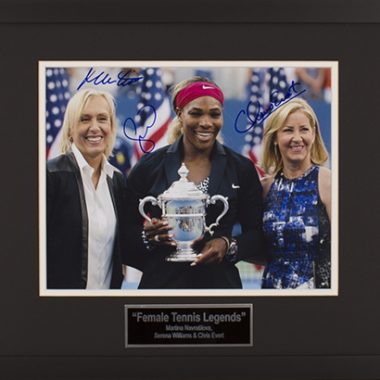 Female Tennis Legends" – Martina Navratilova, Serena Williams & Chris Evert
Autographed Sports Memorabilia – All Custom Framed
(Includes Certificate of Authenticity and Officially Licensed Holograms – 11×14 Sports
Photo